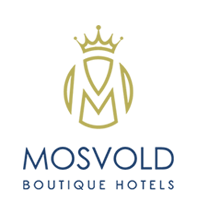 The Story Of Where It All Began
The Mosvold story started in 2012 in the sleepy south Sri Lankan coastal town of Ahangama, where Mosvold Villa, our first boutique hotel, welcomed travellers looking for an immersive, luxe island getaway. Today, the Ahangama buzz is real – cafes, bars, surf schools and a trendy scene that shares space with our chic seafront property, awaiting a major refresh in 2023. Over the years, Mosvold Villa has established itself as a must-do address on the Ahangama scene.

A place that offers everything you have ever dreamed of, created to fulfill your heart's desires and designed to satisfy your dreams of owning a home in a unique place.
Just up the coast, on Balapitiya beach, our second boutique hotel, Sundara by Mosvold, takes its name from the Sanskrit word for beautiful. This 8-room beach-facing villa is ultra-stylised and is perfect for discreet luxury travellers. It is located in a remote corner of Balapitiya and on most days, you will almost have the beach all to yourself. The Sundara by Mosvold experience is one of slow luxury, immersed in design-led spaces and personalized service.
We love all things wellness and we would definitely recommend checking out Taprana A Luv ayurveda Hotel, a 12-room boutique hotel designed as an Ayurveda and wellness retreat, also in Balapitiya. The area around Balapitiya and its verdant Madu River is brimming with experiences that our concierge can't recommend enough – a cruise down the Madu Riverultra-stylized, a visit to the nearby turtle hatchery, or perhaps even some water sports at Hikkaduwa beach.
Those looking for a slice of the trendy beach lifestyle will find it at our 'Outpost' in Weligama, a fluid space that combines accommodation, co-working, and F&B spaces, while Kima Surf is a stylish surf camp on the same beach.
Mosvold Boutique Hotels is the brainchild of our founders – Sri Lankan hospitality entrepreneur and Norwegian philanthropist Kurt Mosvold and Sri Lankan hospitality entrepreneur Nilanka Martinus – who believe in luxury with a conscience. With a vision of constantly engaging local communities, creating a culture of experiential luxury and building something that truly stands for new-age Sri Lanka, we at Mosvold Boutique Hotels have many stories to tell. Check in at one of our addresses to know just what we are talking about and experience the best beach resorts in Sri Lanka.
Boutique Hotel In Balapitiya
Escape to our beautiful island getaway, located in one of the most pristine corners of our country. Sundara by Mosvold is tucked away discreetly in Balapitiya, and along a pristine beach on the southwestern coast of the island. Our eight-room, boutique luxury hotel, under the homegrown chain Mosvold Boutique Hotels, is named after 'Sundara' the Sanskrit word for beautiful. You will absolutely love our location, suspended somewhere between a pristine beach, the lush green mangroves and the dreamy Madu River. The property is an easy two-hour drive from Colombo's Bandaranaike International Airport and about an hour's drive from the UNESCO World Heritage Galle Fort.
Boutique Hotel In Ahangama
Indulge in a treat to the senses as the gentle breeze enfold you and the warm rays kiss your skin at one of Sri Lanka's most breathtaking seaside villages. Situated along the South coast in the outskirts of Ahangama, Mosvold Villa offers a peaceful getaway to the discerning traveler, amidst palm-lined golden shores and azure blue seas. The villa combines the luxuries of a star class hotel with the comfort and privacy of a home to give you an experience unlike any other boutique hotel in Ahangama.
Taprana , A Luv Ayurveda Hotel
On The Shores Of Balapitiya
A secluded coastal sanctuary to discover 'the knowledge of life,' Taparana Ayurveda Hotel takes a personalised approach to traditional wellness. An Ayurveda hotel in Sri Lanka for true holistic healing, it is the perfect place to Relax, Rejuvenate & Rejoice!. Taparna Balapitiya is a charming Aurveda hotel nestled along the picturesque coastline, offering an unforgettable experience for guests seeking relaxation and tranquility. With a total of 12 sea view rooms, this enchanting hotel provides a truly idyllic setting overlooking the magnificent Indian Ocean.
Creating opportunities; and this remains the cornerstone of the Mosvold-Martinus Foundation. Catalyzing sustainable change through transformational development empowerment of the marginalized brings to life our mission.

Our interventions aim to achieve large scale, positive changes through education, skill development and pro poor microfinance programs to acquire sustainable livelihood skills and opportunities that enable people regardless of their race, ethnicity, gender, illiteracy and social injustice to realize their potential and become the agents of their own development and sustainable progress
Our Objective
The Mosvold-Martinus Foundation was incorporated for the primary objective of creating opportunity, value and dignity for children, youth, women, communities and senior citizens.